FOUNDER'S STATEMENT
Fiona Druckenmiller
I opened FD because as a jewelry collector I could never find one place that met all my needs. I believe that, at its best, collecting exquisite pieces is both an emotional and intellectual pursuit. With FD I have tried to create a new and valuable resource for seekers and lovers of beautiful things. My hope is that at FD each acquisition you make will be uniquely right for you.
Our client understands that jewelry is a form of self-expression as well as an asset. She is passionate about many things in addition to gems. She is informed and sophisticated, and appreciates beauty and design. She is aware that as she grows as an individual and expands her experience, her personal and collecting style evolves. She knows that her jewels are repositories of memories and feelings. Jewelry often celebrates sacred or transitional times: the graduation gift, the engagement ring, the anniversary present, the promotion or retirement watch. Her treasured pieces include tokens of love, important totems, and symbols of commitment and choices made over a lifetime. Some mark rites of passage in her life journey. Objects merge with moments of meaning and sentiment. And although she cherishes her pieces, she also hopes to leave a legacy larger than her collection to her children and the next generation.
---
---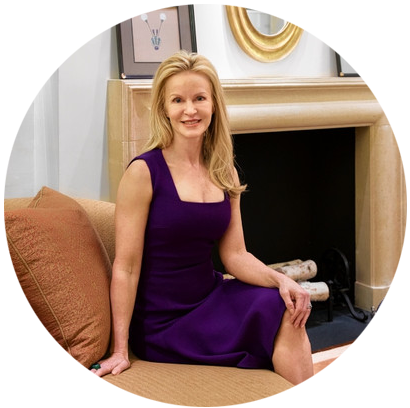 ---
"Women have been powerfully drawn to jewelry for millennia. Jewelry is both a vessel and a chameleon: it is everything and nothing."
---
Your engagement ring, because of its associations, may mean the world to you. But if you are in a hospital bed, what is in your jewelry box will not matter to you at all. A woman may express herself best with her eyes, her gestures, her kindness and her wisdom, but she also takes an instinctive pleasure in adornment and can feel transformed when she is wearing something lovely. I have known of Chinese families who survived as refugees because their mothers hid gems in their qibao. I have met young girls in India who were not marriageable because they had no dowry-worthy jewelry. I have seen young women speak with tears in their eyes of their grandmother's lost bracelet, which is seared in their memory. Jewelry plays some role in almost every woman's life. An intimate role, since pieces are worn next to our skin. I hope to make the act of buying and collecting jewelry a special experience. For although our relationship to jewelry will always retain some mystery, I believe that it can be enhanced with understanding. At FD, we are dedicated to bringing our clients the best jewelry in the world. Our goal is to continually delight and surprise you, and to earn your trust.